Top ten parks I visited in 2022. 
10. Central Park, Manhattan. 
I pretty much only come here now to run races or see concerts, which is a shame, because it is such a gem. Whatever you might want to do, it is here. I ran the last 10 miles of the NYC marathon a week before I ran the marathon, and the energy inside the park and at the finish line area was like no other I have ever felt. It gave me a sense of belonging in a city of millions. 
9. Grant Park, Chicago. 
Seriously Chicago, how lucky are you to have this incredible park right smack in the middle of the Loop. The Bean, Buckingham Fountain, and Millennium Park all inside…I'm sure that is just scratching the surface. 
8. Al Buehler Cross Country Trail, Durham, NC. 
I don't know if this is technically a park, but it's Duke University's cross country course loop around a golf course and it's my favorite place to run in Durham. The trail is shaded and in certain months you are running on pine needles. Lots of bird watching and great mushroom viewing. A word of warning, watch out below, snakes have been spotted. 
7. Madison Square Park, Manhattan. 
My office is right next to this park, for which I am thankful. The flowers are incredible all year round. I love to eat lunch on a bench and people watch and just catch my breath there on the way to or from work. 
6. Palace Park, Oslo. 
Lovely park surrounding the Royal Palace in Oslo. There is a Sculpture Park within, with sculptures made by Norwegian children, for children, and specially chosen by the princess. They show the sketches the children made next to the finished sculptures, it's wild. 
5. Volkspark, Friedrichshain, Berlin. 
Magical little park near Mitte in Berlin with lots of sculptures + paths.
4. Camel's Back Park + Reserve, Boise. 
The landscape is so different out west. These hills and trails were quite steep and dramatic. Great views of the town of Boise below.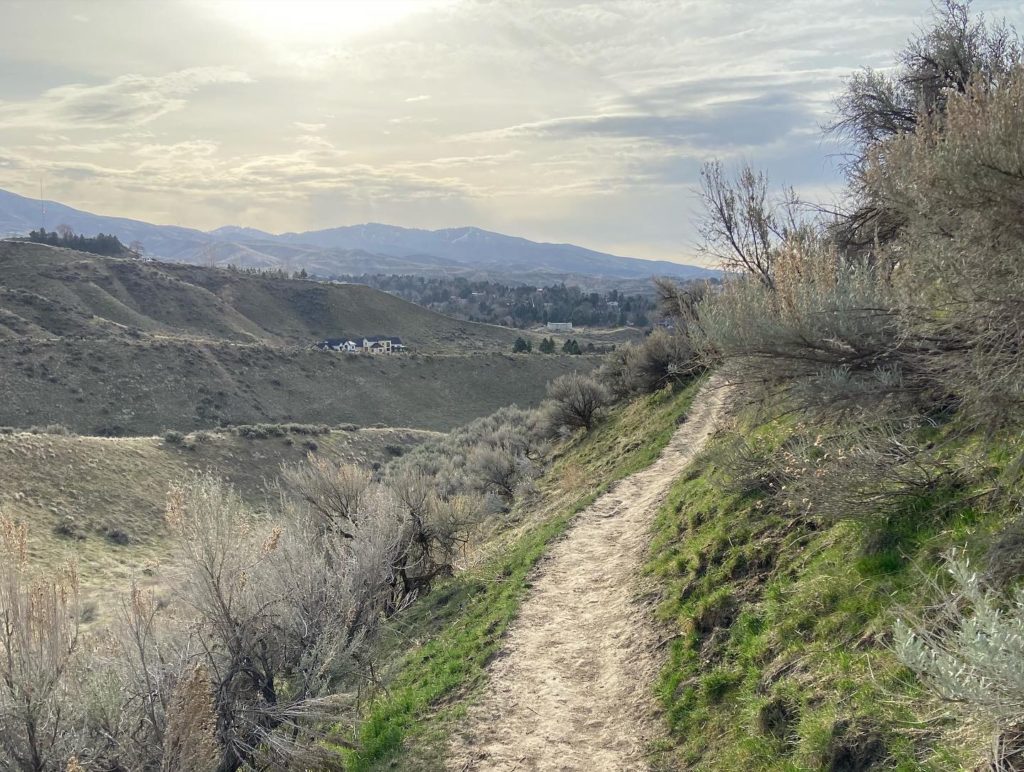 3. Stadtpark, Hamburg. 
Urban Park with huge lake in the middle, lovely bridges, great running paths. Bonus points for lots of water fountains and public bathrooms. 
2. Frognerparken, Oslo. 
Drop dead gorgeous park that within it resides, Vigeland Sculpture Park. Vigeland has more than 200 sculptures by Norwegian artist Gustav Vigeland. Some are grand in scale. 
1. Prospect Park, Brooklyn. 
My backyard park. It's not a stretch to say I spend hundreds of hours here a year: running, walking, seeing concerts, bird watching, eating + drinking, just cutting through. You can get lost there, but it's manageable size. I've lived here so long now, that pretty much every time I go to "the park", I'll run into someone I know. It keeps me sane.
Favorite shows I saw in 2022
Spoon, Baby's All Right Brooklyn 8/23/22
MJ Lenderman @ the Pour House Raleigh, NC 9/9/22
Destroyer, Greenspan, Hamburg Germany 9/22/22
Weird Nightmare, Baby's All Right, Brooklyn July 28, 2022
Kiwi Jr. @ Molotow, Hamburg 9/23/22
Quasi @ Korah Shrine, Boise Idaho 3/27/22
Hand Habits, Brooklyn Made, 5/24/22
Sadurn, Baby's All Right, 6/3/22
Cate Le Bon, Bowery Ballroom, 2/8/22
Pavement, King's Theater 9/30/22
Stereolab, Brooklyn Steel 10/11/22