The New York singer-songwriter Connie Lovatt talks about all the amazing musicians who play on her new solo album, Coconut Mirror (out on our label Enchanté U.S. Sept. 27 on Bandcamp, CD and select streaming services). Workspace images courtesy of the artists.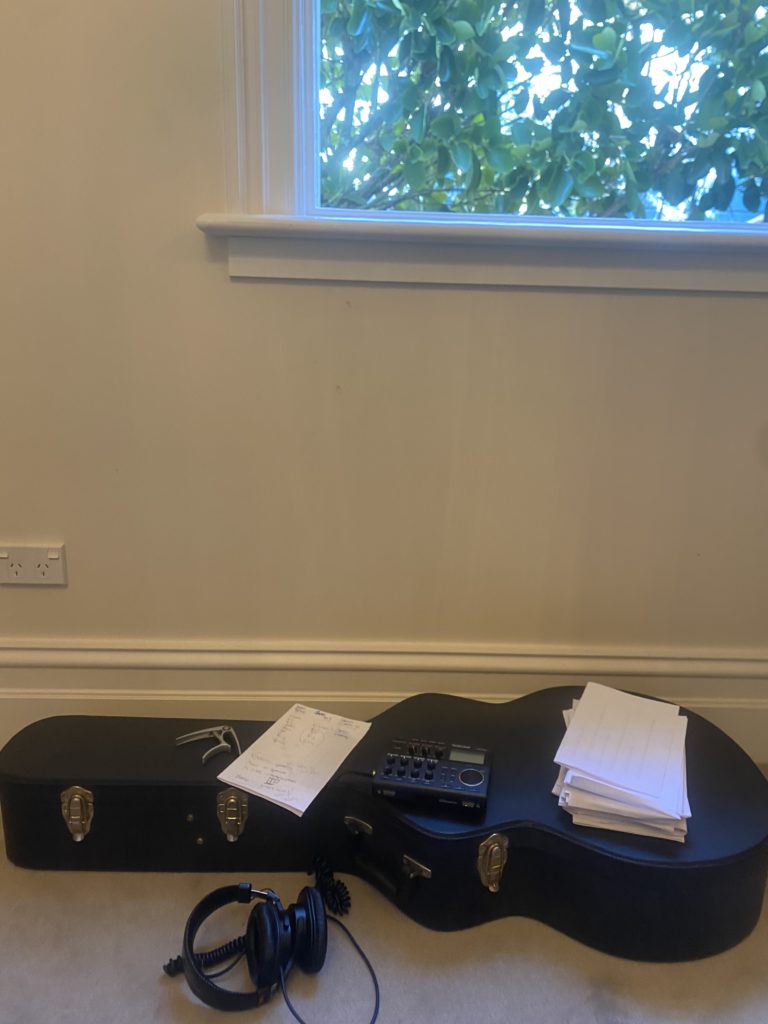 Connie Lovatt, Coconut Mirror (Enchanté US, out Sept. 2023)
Songs written by Connie Lovatt / Produced by Connie Lovatt
Connie Lovatt: vocals, acoustic guitar, tambourine
James McNew: bass
Jim White: drums
Rebecca Cole: keyboards on Basin, Broke, Sisters, Snow
Che Chen: lead guitar on Sleep, Snow, Lines
Phoebe Gittins: piano on Broke, Gull, Heart, Honest, Kid, Snow, Zodiac
Lucy LaForge: backing vocals, harmonica on Sisters
Max Tepper: synthesizer on Heart, Honest, Snow, Sleep, Zodiac
Bill Callahan: vocals on Kid
James Baluyut: pedal steel on Sisters
Hartley Nandan: screaming on Sleep
Recorded by the artists and Joe Wohlmuth
Engineered and mixed by Joe Wohlmuth 
Mastered by Jeff Lipton and Maria Rice at Peerless Mastering, Boston, MA
Jim White: A brilliant friend that gave the album the topography of dreams. I've listened repeatedly to him playing on some of my favorite songs over the years and can barely believe he's playing on mine. What kind of magic is this?
James McNew: If you could walk up to a music library and ask it "can you play bass on my songs?" and then the music library sits up cozy next to you and says "watch this" and solves all your problems.
Rebecca Cole: I asked her to play on some songs when she was practically 48 hours from leaving on tour with Pavement. Her suitcase was probably 1/2 packed on her bed. I got a very sweet "I'll try" kind of answer. What she sent back sounded so good you would have thought I gave her a year's time.
Che Chen: I think the most interaction I've had with Che is sharing a smile as we walk past each other at a club or a hallway in a rehearsal space. But I knew his guitar playing very well. To me he is psychedelic in that he's both the mindset and the setting. I felt brave asking him to play. He was kind and overdelivered and I love it all.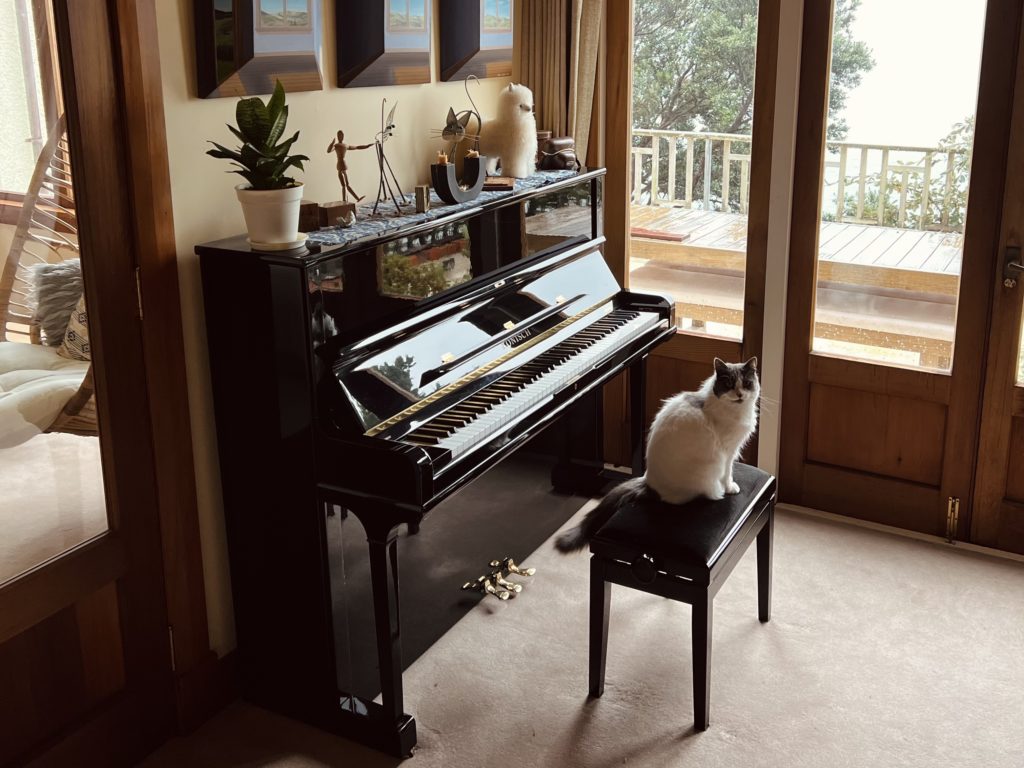 Phoebe Gittins: I was at the end of my tattered thready rope when I started recording and man, I just didn't know. Asking Phoebe to come by and play on a song to just see if it could be even something another musician could hold on to was one of my better moves. She is so melodic and musical that I'm telling everyone I know you need to lay roses at her feet and ask her to play on your songs. She's the sweetest.
Max Tepper: Max is a family friend and our daughters have known each other from months old. He plays guitar and is road-tested and knows all the bands and all the stories. I knew keyboards and synths were a part of things in his world. I don't know exactly when or why I heard synths on certain songs, but I was so lucky Max understood what I meant when I asked. He sprinkled the heavy sparkles!
Lucy LaForge: For my young daughter she was magical like Mary Poppins, except the umbrella was a guitar and the chimney sweep was a stuffed cow. For me, on this record, she was a rock who tried everything from tap dancing on the studio floor to harmonica, to trying all the harmonies on "Sisters" to autoharp. She has a bag of tricks no matter where she goes. 
James Baluyut: A very patient man who helped me send off some final backing vocal ideas as he simultaneously figured out some flawless pedal steel for "Sisters." He's a positive force to be around when making music. Nimble and always pushing things forward. I took up his time but I brought him enormous chocolate chip cookies.
Bill Callahan: He's one of my favorite songwriters of all time. I got to sing on a couple of his songs a while back. It took a few years for me to write a song good enough for him to sing on. He won't be losing any sleep about my latest theory, but I do think I've shortened his 8 furlong lead by an inch.
Joe Wohlmuth: All contributors, except in-town Lucy, recorded their own work and everyone did an excellent job. This method, no matter how carefully done, created many sonic scenarios that were out of Joe's control. Background noises, mic issues, consistency, tempo, etc., etc., had to be addressed and blended together to Coconut Mirror's starry-eyed standards. Joe has an ear that no note can slide past unaccounted for and he helped guide these songs through every step with an attentive ease.
Learn more about Connie's previous bands here:
Containe Oral History
The Pacific Ocean Oral History

Listen to Coconut Mirror and other releases here. The album will be out Sept. 27 on select digital platforms and CD (via Bandcamp).