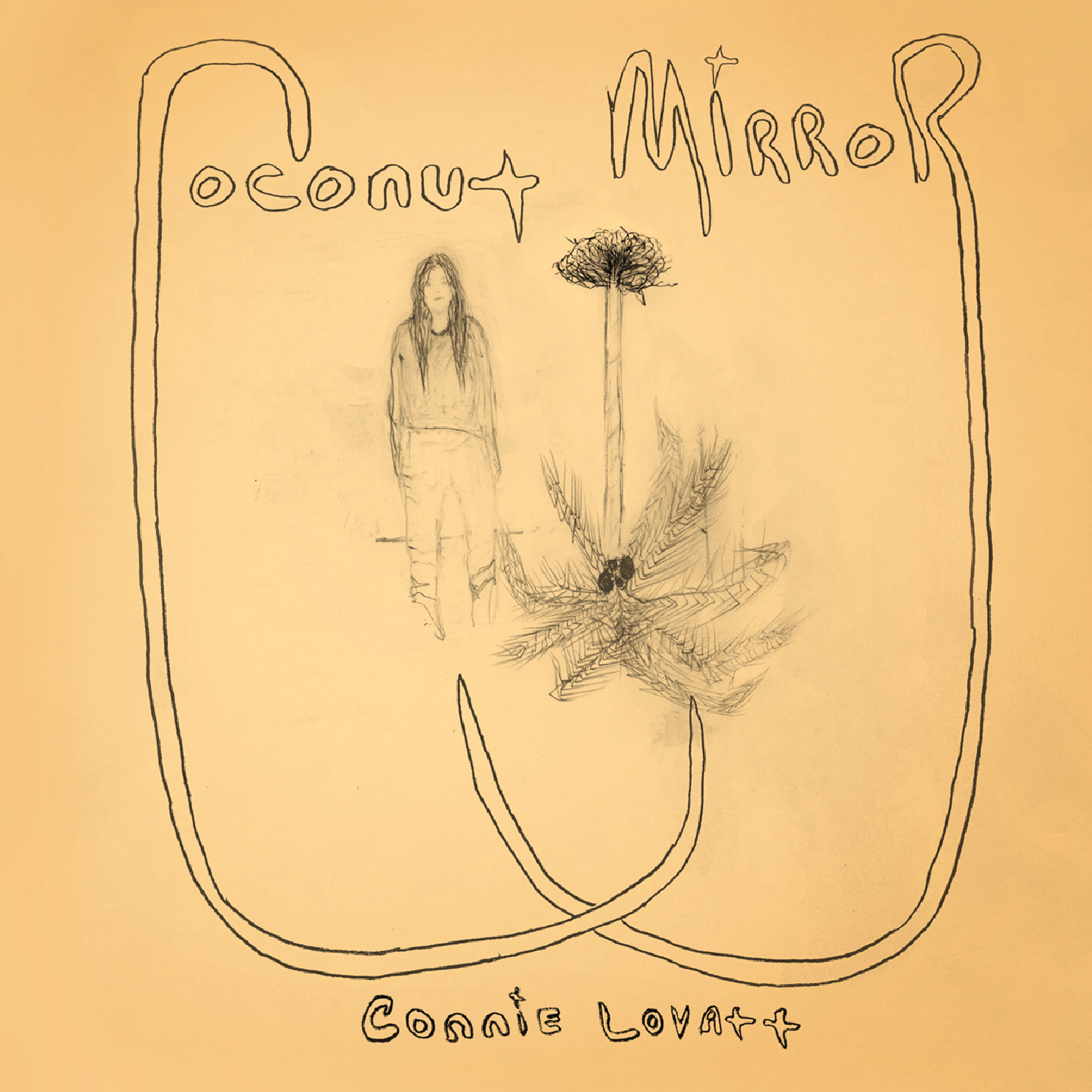 In September 1993, Connie Lovatt and Fontaine Toups played together at a chickfactor party at Acme in NYC under the name Containe. When I heard them play, I immediately offered to put out a 7-inch single and our label Enchanté was born (not to be confused with an electronic label in Paris). That pivotal moment resulted in close friendships, two Containe albums, three The Pacific Ocean releases and a partnership that continues to this day.
Now, 30 years later, we are so proud to announce the release of Connie's first solo project, Coconut Mirror. She wrote all the songs and brought together an amazing group of contributors, and it will be released Sept. 27, 2023. Lovatt grew up in St. Thomas and has lived in New York and Los Angeles. She previously made music with Containe, the Pacific Ocean, Alkaline, and Smog.
Coconut Mirror is a family record and a love letter/life guide to her daughter—full of carefully constructed songs about drownings, cockfights, the ocean, happiness, drug dealers, poverty, heartache and love—written over the past decade or more in Silver Lake/Los Feliz and Wellington. Because of time and space and COVID, the musicians who play on the album recorded their own parts and sent them in to Connie, who worked with Joe Wohlmuth on crafting her solo singer-songwriter debut into a beautiful whole with some of the music world's most sparkling gems playing on it.
"Everyone that I've loved is in this record. Everyone that matters—women, men, they're all in there somewhere … I wanted to show my daughter that I could still make something after giving birth. I wanted to make a record with acoustic guitar where I'm telling my daughter all the stories that mattered to me." — Connie Lovatt

Connie Lovatt
Coconut Mirror 
(chickfactor's Enchanté Records 007; US)
CD and digital out September 27, 2023
Track listing:
Gull 
Kid
Heart 
Basin 
Snow
Lines
Broke
Honest
Sisters 
Sleep 
Zodiac
All songs written by Connie Lovatt (BMI) copyright 2023

Connie Lovatt (acoustic guitar, vocals, backing vocals, tambourine) 
James McNew (bass) 
Jim White (drums) 
Phoebe Gittins (piano on "Broke," "Gull," "Heart," "Honest," "Kid," "Snow," "Zodiac") 
Max Tepper (synthesizer on "Heart," "Honest," "Snow," "Sleep," "Zodiac") 
Rebecca Cole (keyboards on "Basin," "Broke," "Sisters," "Snow") 
Che Chen (lead guitar on "Sleep," "Snow," "Lines") 
Lucy LaForge (backing vocals, harmonica on "Sisters") 
Bill Callahan (vocals on "Kid") 
James Baluyut (pedal steel on "Sisters") 
Hartley Nandan (screaming on "Sleep") 
Produced by Connie Lovatt
Recorded by the artists and Joe Wohlmuth
Engineered and mixed by Joe Wohlmuth 
Mastered by Jeff Lipton and Maria Rice at Peerless Mastering, Boston, MA 
Cover drawing by Jennifer Lovatt
Special effects by Adam Woodward 
Layout artist Jennifer Sbragia

Learn more about Connie's previous bands here:
Containe Oral History
The Pacific Ocean Oral History

Listen to Coconut Mirror and other releases here. The album will be out Sept. 27 on select digital platforms and CD (via Bandcamp).